New Manchester United's signing Zlatan Ibrahimović has revealed that he rejected several offers from MLS clubs, before eventually deciding upon a reunion with former boss Jose Mourinho at Manchester United.
Having left French champions Paris Saint-Germain at the end of his contract last season, the mercurial Swede certainly had no shortage of offers, however the lure of a move to England was too much to ignore, meaning even a certain Mr. David Beckham missed out on his services.
Landon Donovan has announced that he is part of the American consortium that has bought Swansea City.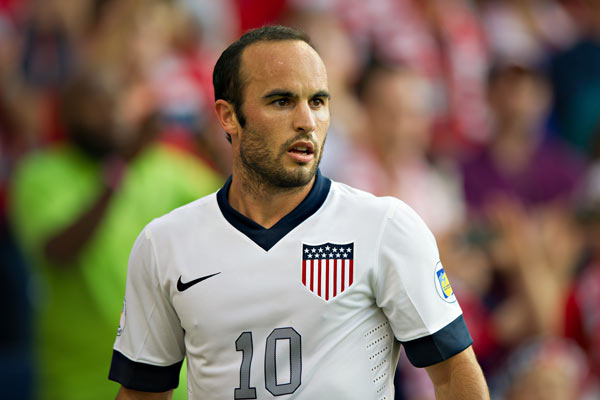 Indeed the former USA legend revealed in a tweet that he is part of a group that has purchased Swansea City. The group is led by Jason Levien and Steve Kaplan and Landon Donovan also have some shares in the ownership group that will be controlling Swansea.
If you have been following up on MLS matches there is one coming up on June 28th where the LA Galaxy will be facing Colorado Rapids.
LA Galaxy team will be returning home to face the Colorado Rapids team at the StubHub center, Carson, California and this is a match up that promises to be tantalizing!
The all-time leading goal-scorer of the USA national football team wants to see Jurgen Klinsmann guide the American team to the 2018 World Cup and Landon Donovan believes that if the German manager is not able to do this, Klinsmann might have to be sacked from his managerial position and bring in someone who is more capable.
Jurgen Klinsmann and his squad are currently competing in Group C along with Trinidad and Tobago, Guatemala and Saint Vincent and the Grenadines. The American outfit is positioned in 2nd place after having collected 7 points from their opening 4 matches.
The task of choosing the five teams who are out and out favourites to win the Euro 2016 tournament is made slightly trickier than you might think by the fact that there are, according to most experts, pundits and the bookies themselves, really only four clear favourites – going off factors such as current form, tournament prowess and squad depth – followed by a raft of teams who could make it to the latter stages of the competition but then again might not.
The other difficulty in choosing a favourite boils down to the fact that Leicester just won the premier league. In a footballing universe in which that was not only possible but actually really did happen, surely everyone is in with a chance?
Pages