Landon Donovan has put his hand to help an injury ridden Galaxy side.

The winger is going to open his kitbag once again and hit the training ground of the club to be prepared for another stint.
Queens Park Rangers (QPR) are reported to be interested in landing free agent Nicklas Bendtner.

The English Championship side are open to allowing the former Arsenal forward achieve his dream of returning to London to play.
Landon Donovan reckons if someone has gone through or is going through depression, he or she should be open about it as there is no shame in it.

Donovan who himself had an experience of depression three years before believes when people have such experience, they are reluctant to say anything about it to the others because they think it is a rare condition, but, it is actually not that rare and a number of people go through it at some point.
Former US national team striker Landon Donovan has joined Premier League outfit Swansea City as an advisor to the club's current American owners.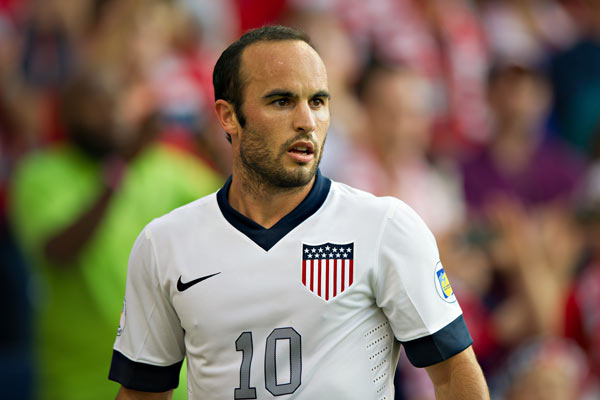 Swansea became the latest Premier League club to undergo foreign ownership after they were taken over by Jason Levien and Steve Kaplan. Football is not a popular sport in North America, but it is spreading at a rapid pace. Hence, it is not surprising that owners have purely entered into Swansea as a business decision. Donovan will be assisting them in aspects like transfer budgets and running the club with a vision.
Former Melbourne Victory star player Archie Thompson is set to be in action for Heidelberg United on Sunday in his first game since leaving the club.
The former Socceroo agreed to play in the rest of the National Premier League season, after signing a short term deal with the club. The deal is a big boost to the second-placed team regarding their title chase.
Pages