Will Landon Donovan continue performing beyond the 2016 MLS season?
29 Nov 2016
Landon Donovan hung up his playing boots on 2014 as the American player ended his playing career which had spanned for over 15 years where he managed to make over 300 appearances with 6 different clubs.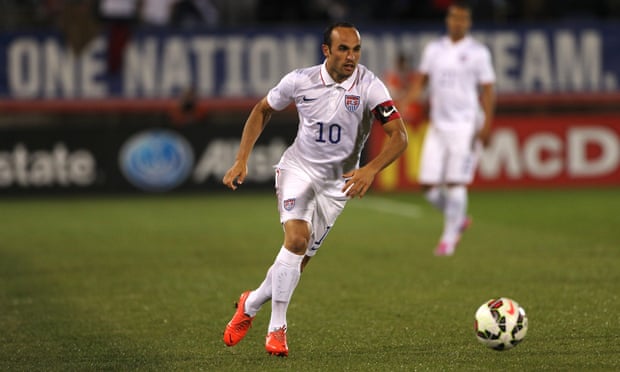 After having made his way out of the field as he was no longer a player, Donovan would later go on to become a coach as he was appointed as the coach of the MLS Homegrown Team and the retiree also went on to become a commentator for FOX Sports.
Even though Landon was off of the pitch, he still remained having a role in the world of football and his life appeared to be going in positive way as the retiree spent more of his time with his family and just relaxing, which is something that Donovan was not able to do as much while being an active player.
In a rather surprising turn of events, after having spent around 21 months off of the pitch on September 8 of 2016 it was confirmed that Donovan had made his return to Los Angeles Galaxy as he signed a deal with the MLS which will be keeping him with the club until the end of the 2016 season.

According to the 34 year old player, one of the main reasons of why he opted to make a return to the pitch was because of the situation that LA Galaxy was going through as Nigel de Jong made his way out of the club in an unexpected manner and Gyasi Zardes sustained an injury that will be keeping out of action for a significantly long period of time and other influential players have also been sustaining injuries as well.
This is one of the main reasons of why Landon Donovan stated that he wanted to come back out of retirement and help out his former club but now rumors have been emerging stating that the veteran player is thinking about playing beyond his deal with LA Galaxy which only sees him performing until the end of the current season, this is only a rumor but it seems like Donovan is always eager to get back on the pitch and continue adding titles to his collection.