Klein Not Surprised with Landon Donovan's Second Retirement
22 Jan 2017
LA Galaxy president Chris Klein has confirmed that Landon Donovan is retiring for a second time.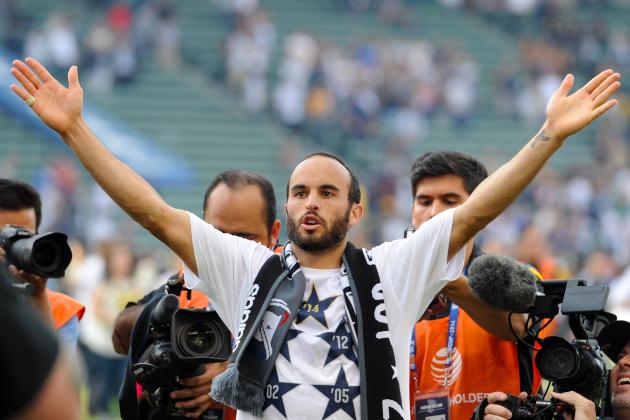 The decision comes as a major surprise considering that Donovan revealed about his return to football only two months ago. After having been part of the LA Galaxy outfit for the last two months, the 34-year-old has once again decided to go to football – for a second time.Klein says that he is not surprised by the decision given that the former US international was always going to come in on a short-term basis.Klein used to play with Donovan both at club and international level, and he is someone who knows the former Everton star extremely well.
Donovan is thought to have fell out of love with football after being left out of the squad for the World Cup 2014. His fallout with former US national team boss JurgenKlinsmann was thought to be a main reason.

Unsurprisingly, Donovan chose to mark his return to the game after Klinsmann had been sacked as the US national team coach. This even started rumours that the 34-year-old may be set for a return to the national team as well. After having been out of the game for almost two years, it is not a surprise that his fitness levels certainly did not allow him to make a proper comeback.
"With Landon, when he came back, it was always going to be a short-term thing. He's enjoying what he's doing and we see we're comfortable in the direction that we're headed. It's weird. He really does feel like part of our family. We saw a need and he was open to it and we did it. Landon was brought in to play. Bruce's approach was that we don't need your help as a counselor. What ended up happening, I don't know," said Klein.