DONOVAN NOT SURE OF MLS RETURN
10 Dec 2016
American soccer star Landon Donovan remains undecided over his future.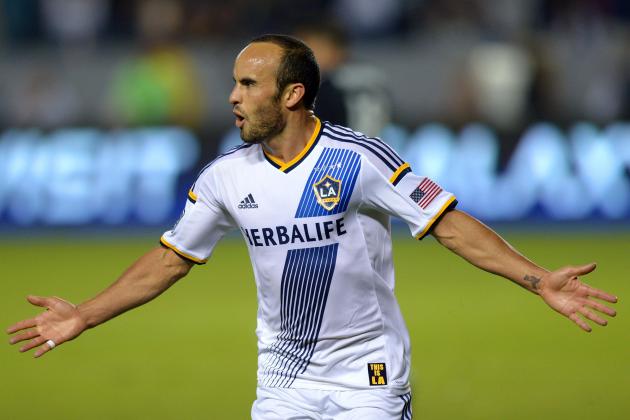 The player is yet to decide if he wants to continue his MLS comeback for another season with Los Angeles Galaxy.
LA Galaxy were eliminated from the play-offs and it hit them hard. The club did not say anything about Steven Gerrard and Robbie Keane continuing in the next season. Whilst Gerrard has retired from the game, Keane is expected to address the issue much later.
"I enjoyed it a lot, and nobody wants to end that way. That's tough, but that's part of sports, and [I] came back with a little bit of a different perspective, where you can appreciate and enjoy the process more," the 34-year old Donovan said.
The top goal scorer in the MLS and the United States men's national team retired from football, but he ended his 21-month retirement in his return to play for the struggling LA Galaxy. Donovan played in six games and three play-off matches but only finding the net once. He could not save Galaxy as they were knocked out by Colorado Rapids in a penalty shootout in the Western Conference semi-finals.

"The last while that I was playing before, it became more of a job that fun. And when that line got crossed, it was hard for me. But this was enjoyable. I really had fun. I enjoyed playing. It was good to have that to help remind me of the joy that this game has always brought me," Donovan said.
Before manager Bruce Arena left to manage the US national team he said the chance of Donovan staying was "50:50." The player mainly complemented Giovani Dos Santos as the star-studded team struggled in meeting expectations. For now, nothing is for sure.