LIVERPOOL IN COMEBACK WIN OVER SOUTHAMPTON
02 Jun 2022
For the second successive Premier League game, title chasers Liverpool came from behind tobeat their opponents away from home to put pressure on rivals Manchester City at the Premier League summit.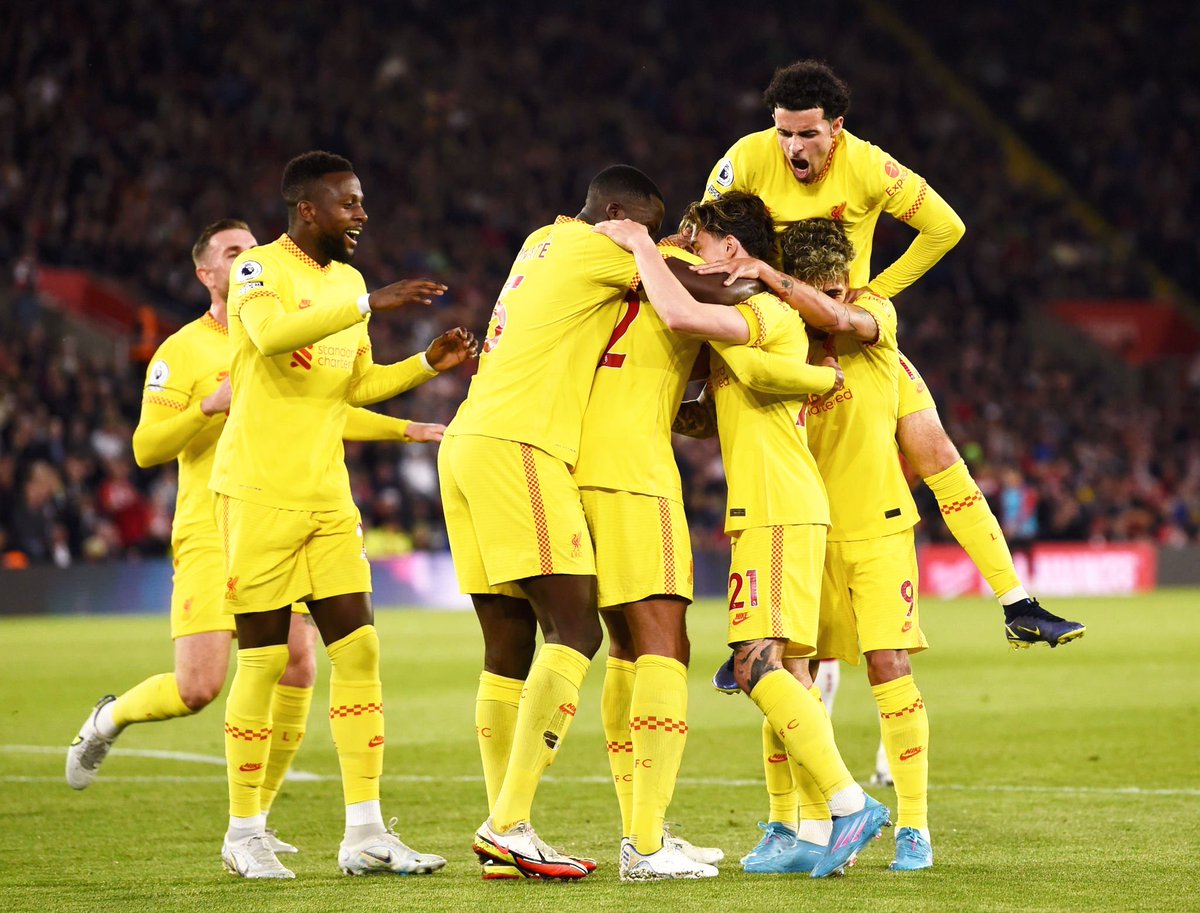 Manchester City moved three points clear of Liverpool at the Premier League summit after the Reds dropped points at home to North London rivals Tottenham Hotspur via a 1-1 draw. To this effect, Liverpool needed to get back to winning ways against Aston Villa in their next league game to stay in the race for the Premier League title.
They suffered a big setback with the early goal for Villa courtesy midfielder Douglas Luiz. Liverpool responded to the setback of conceding a third minute goalto the aforementioned Luiz with Cameroonian defender Joel Matipnetting the equaliser for the Merseysiders in the sixth minute. The comeback was complete in the second half when Sadio Mane scored to hand Liverpool the points.
Liverpool made it two successive comeback winsaway from home with the 2-1 victory over Southampton on Tuesday. Southampton scored the first goal of the game thanks to the 13th minute goal from Nathan Redmond. It was a big setback for Kloppwho had rested a lot of his players for the game due to injury issues and fatigue. He named a lot offringe players in his starting XI for the Southampton game in the absence of his big hitters and they were able to turn the game on its head with goals from Japanese international Takumi Minamino and Cameroonian centre back Joel Matip either side of the half-time break.
Ex-Red Bull Salzburg star Minamino scored the Liverpool equaliser at the home of Southampton on 27 minutes before the winning goal from Matip around the midway stage of the second half ensured that the Reds moved within one point of league leadersManchester City.