Jurgen Klopp Wants Liverpool to Reach AnotherChampions League Final
21 Dec 2019
Jurgen Klopp has confirmed that Liverpool are keen on reaching the final of the Champions League for a third consecutive campaign. The Reds take on Red Bull Salzburg in the midweek match hopefully that they will be able to reach the next round of the competition as the group winners. However, it will be rather difficult for Liverpool to reach the latter stages of the competition, as they are already looking at a fixture congestion. The squad has been stretched in recent weeks, but Klopp says that Liverpool are aiming for a third successive Champions League final.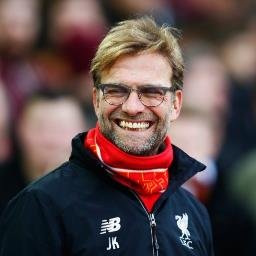 The Reds were able to emerge successful by beating Tottenham in the recent edition, but they did lose to Real Madrid in the previous edition. There have been teams who have reached Champions League in three consecutive campaigns, but it has taken a tremendous amount of effort. Thankfully, Liverpool need not put a lot of focus in the domestic competitions due to the sizable advantage in the Premier League. The club have been able to open up a whoppingeight point advantage over Manchester City after just 16 games in the league.

Even though Liverpool are the defending champions, a defeat against Red Bull Salzburg can see the club get knocked out of the competition if Napoli also win their game. Even then, Klopp is confident that the Reds can reach the final."So we are not part of these thoughts obviously. We are really ambitious in this tournament…no really.So yeah, actually we want to go until the end again - we have nothing better to do at the end of May or whenever the final is played.So that was cool, and we want to do it again. Absolutely nothing else on our mind. But - we know step by step, tomorrow really difficult and we have to be ready for that," said Klopp.