Thiago Alcantara expects improved performance from Liverpool after the World Cup break
29 Jan 2023
Liverpool midfielder Thiago Alcantara says that the club should improve in almost every area of the pitch when the second half of the Premier League campaign resumes. The World Cup 2022 has just concluded and it brings back club football into the picture once again.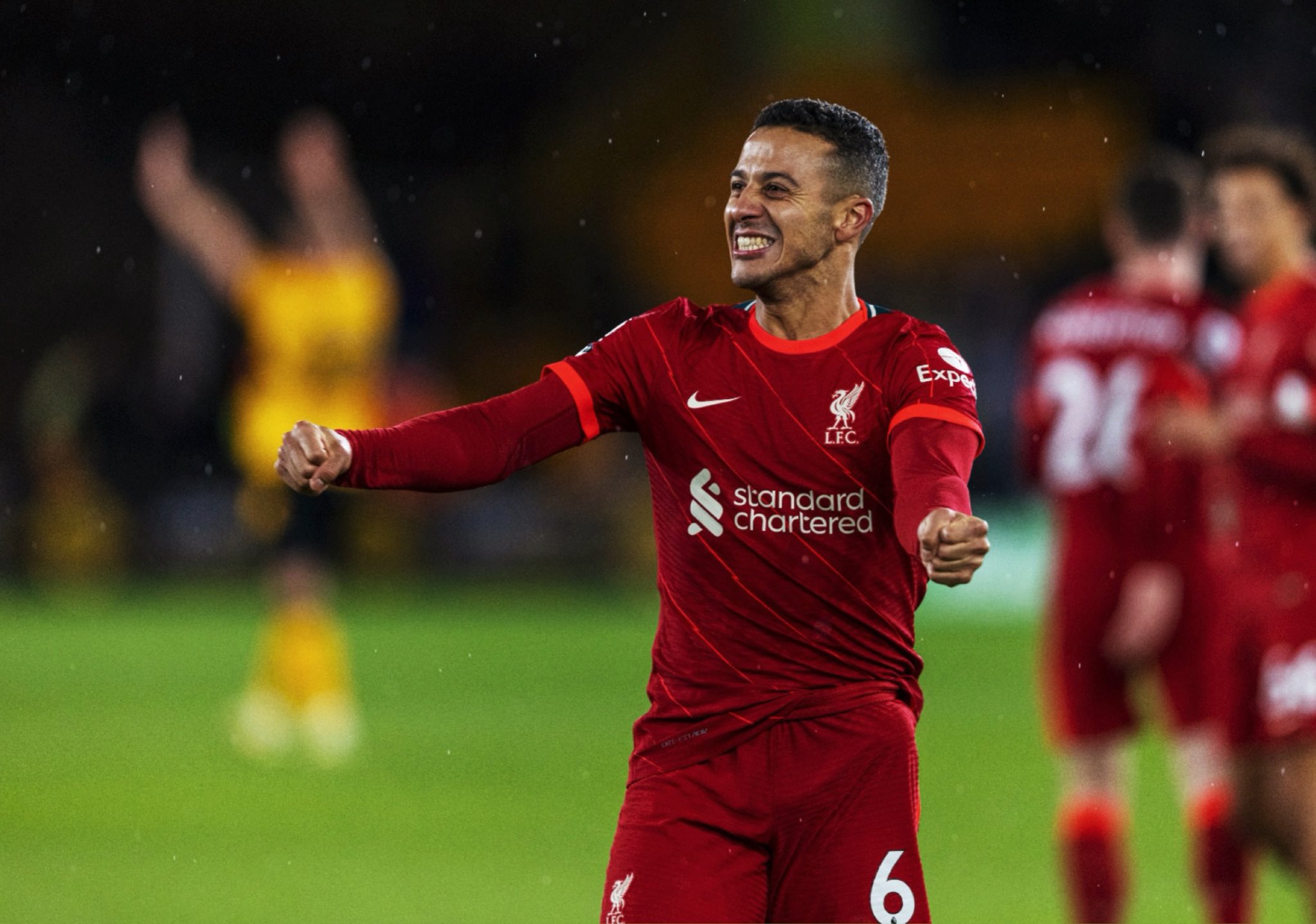 Thiago Alcantara had a very meaningful rest, as he did not feature in the Spain squad for the World Cup. Due to excellent break in the mid-season, the midfielder is hopeful that it will act as an impetus for Liverpool to rediscover their form.
The Reds were able to finish in the runners-up position last season. However, the 2022-23 campaign has been very difficult for the team, who are sixth in the standings coming into the match. Liverpool are as low as 15 points behind Arsenal coming into the second phase of the Premier League campaign. Apart from not doing well in the domestic league, Liverpool have also struggled in the cup competitions.
Thiago Alcantara is hopeful that the break imposed upon by the World Cup action favour of the Reds, who will be looking to come up with much improved performances in the cup and league competitions. The immediate focus will be on the Premier League and FA Cup before the Champions League action begins in February with theround of 16 games against Real Madrid.
"I think everything. As a football player, as now a Liverpool player and as a Liverpool fan, I think we have to improve everything. So, we have to achieve all trophies possible, we have start again the chase for first position – we know it's tough – but we have other competitions as well so we are trying to chase everything," said Thiago Alcantara. So far this season, the 31-year-old has played in eight league matches for Liverpool and a further five more in the Champions League.