Landon Donovan one of Swansea owners
16 Jul 2016
Landon Donovan has announced that he is part of the American consortium that has bought Swansea City.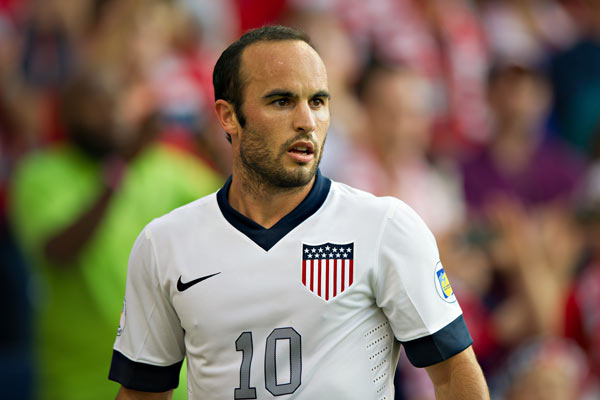 Indeed the former USA legend revealed in a tweet that he is part of a group that has purchased Swansea City. The group is led by Jason Levien and Steve Kaplan and Landon Donovan also have some shares in the ownership group that will be controlling Swansea.
The investment group is thought to be controlling 60% of the club while the remaining shares will be controlled by the Swansea City's Supporters and also by some smaller shareholders. The club is valued to be around $145 million.
It is believed that the former US forward player will be given an adviser role to the pair of Levien and Kaplan on matters pertaining to football. However, both men already have a good knowledge of the sports world with their investment in the United States. Indeed, Levien is a major partner of MLS club D.C. United while Kaplan is currently the vice-chairman of NBA club Memphis Grizzlies.

Landon Donovan already has a good knowledge of the Premier League after having two short loans with Everton. Indeed the United States legend played with Everton in two seasons 2010 and 2012. During his first stint, he managed to score 2 goals during his 13 appearances for the club. He was back in 2012 where he managed to make 9 appearances for Everton. Although he did not score any goals during his second spell, he managed to make 7 assists during this period.
Swansea finished 12th in the Premier League last season, and the new owners stated that they want to provide the manager with resources, so that improve the club further. Swansea already have a good squad and will certainly need some new players if they want to improve their finishing position next season.