ALBERT RIERA: WHAT HAPPENED?
11 Dec 2020
On transfer deadline day in the transfer window of the 2008 season, former Liverpool boss Rafael Benitez completed a £9.8 million deal to bring in Albert Riera.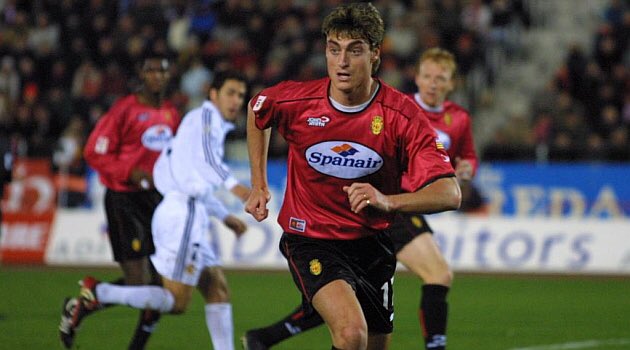 The transfer deal happened to be one of those quiet and unexpected ones that Benitez pulled off during his time as Manager of the Anfield club.
Riera was signed from Spanish side Espanyol after bursting onto the scene with some strings of fine fine performances that attracted loads of suitors battling to secure his signing then. He was popularly known for playing some entertaining football during his time at Espanyol as he bossed the left flank with some excellent play on the wing.
After signing for Liverpool, Riera made his debut against the club's fierce rivals Manchester United at Anfield, wearing the number 11 shirt. Liverpool, with the brilliant connection established by the trio of Fernando Torres, Steven Gerrard, and Albert Riera put up a strong challenge against a formidable Manchester United side but were only able to finish four points adrift the Red Devils who went on to clinch the title with just four points.
Riera played fantastically well for Liverpool in his first two seasons but couldn't stop himself from falling out of favor with the then Liverpool manager Rafael Benitez. The pair didn't see each other eye-to-eye due to some personal issues that arose, with Albert speaking I'll of Benitez in the Spanish Press and was eventually sold to Greek side Olympiacos.
Riera played just one season in Greece for Olympiacos and then left the club to join Turkish side Galatasaray. At the Turkish club, he was converted to a left-back and in 2014, his contract with the Turkish giants was then terminated. After his stint in Turkey, he would go on to try out his luck at different other clubs including Udinese, Mallorca, and Watford.
He ended up retiring from football in 2018 having last played a professional match in 2016.